COLLINGWOOD RECREATIONAL DISPENSARY
Location
99 Balsam St – Unit 7 Collingwood L9Y 3Y6
Hours
10am-7pm every day
Email
customerservice@thestashandco.com
Phone
705-443-9859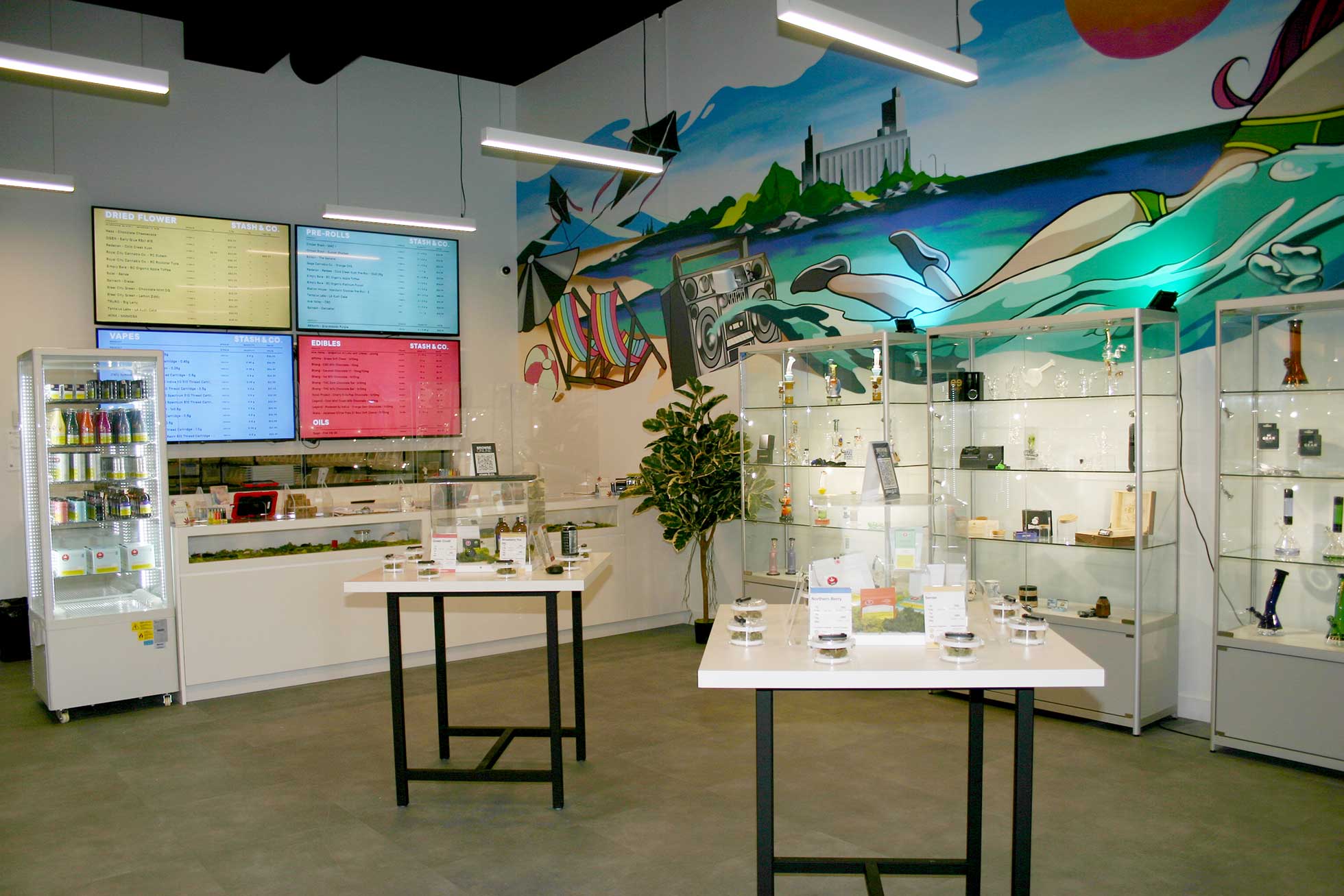 YOUR CANNABIS DISPENSARY IN COLLINGWOOD
Welcome to Stash & Co. Collingwood – your premier source for recreational cannabis in Simcoe County! Come visit us at 99 Balsam Street, formerly a gamers haven, the go to spot for sports enthusiasts near Blue Mountain. As a weed dispensary offering over 400 cannabis products; you are sure to find a product suited to your unique desires. Our cannabis store stocks flower, pre-rolls, gummies, vapes, drinks, oils, chocolate, capsules, and any cannabis accessories you need. If education is what you seek, our knowledgeable team of cannabis enthusiasts will navigate you through the ins and outs of THC vs CBD to make the right decision the first time.
Stash & Co. cannabis dispensary in Collingwood is like no other weed store in town. During your experience, you will find a vast menu curated through years of passion for cannabis products and the people who enjoy them. Your time will not be wasted in our store, as we have created a consumer flow centered around efficiency so you can grab your stash fast and carry on with your day!
Stash & Co. recreational cannabis is a privately-owned cannabis company operating across Ontario. With cannabis culture rooted in community, inclusivity, arts & music, we provide a disarming & human-centred cannabis experience for everyone. We are excited to build a new home in the Georgian Triangle and hope you will call it home too.
CANNABIS PRODUCTS
Stash & Co. Collingwood is committed to bringing you the best and latest drops available in the province! We stay up to date on market trends and crowd favourites to ensure we have your stash in stock when you need it! With over 400 cannabis products available at any time, we are sure to meet your high expectations every time.
Looking to be inspired?!? Take a tour through our product lineup with customized strain suggestions from our AI Budtender – this smart system provides recommendations to match your preferences. If a human touch is what you're after; our expertly trained team of cannabis sales associates are here to chat about your desires and make their best recommendation.
THC, CBD or CBN (what's CBN?) – come on in and ask us! We'll be happy to share our years of cannabis knowledge to get you a drink, capsule, sativa, indica or hybrid flower!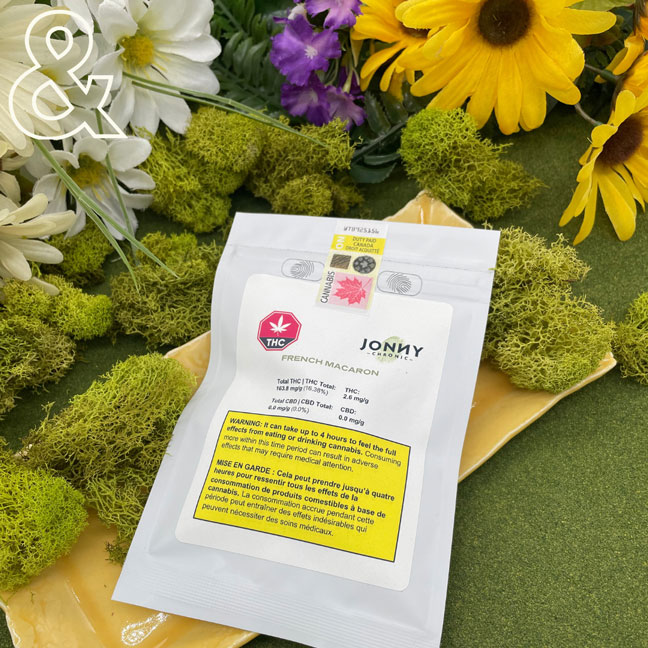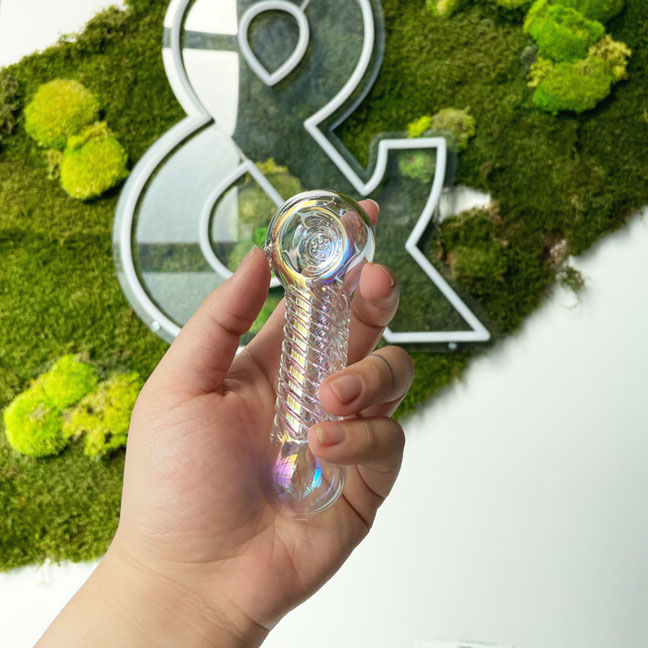 CANNABIS ACCESSORIES AND APPAREL
Cannabis culture is at the heart of what we do – after all, you can't puff one without the perfect papers or freshly cleaned bong! If dabs are what you're into, then the perfect rig is in our display just waiting to find it's home on your dab mat. If you need to be stealthier, take a look at our award-winning selection of vaporizers to start your perfect session today!
With a deep love of all things 'cannabis culture' – we are thrilled to share the work that makes each store and individual as unique as this beautiful plant. Come and check out our mural designed by Dems n Doll with elements of this amazing 4 season oasis! Our living wall designed by Ontario artist Emma Terrel of the Urban Botanist is different in every store so you will feel at home and transported when you visit our other locations.
At Stash & Co. you can show your stash pride with our branded merch too! Hoodies, toques, t-shirts, tumblers, doob tubes and more to outfit you with everything you need, in style. Visit us at 99 Balsam St. in Collingwood to fill your stash today.
FREQUENTLY ASKED QUESTIONS