OSHAWA WHITBY RECREATIONAL DISPENSARY
Location
843 King St. W- Unit 3 Oshawa L1J 2L4
Hours
Sunday 11am-7pm
Mon-Sat 9am-9pm
Email
customerservice@thestashandco.com
Phone
905-243-2744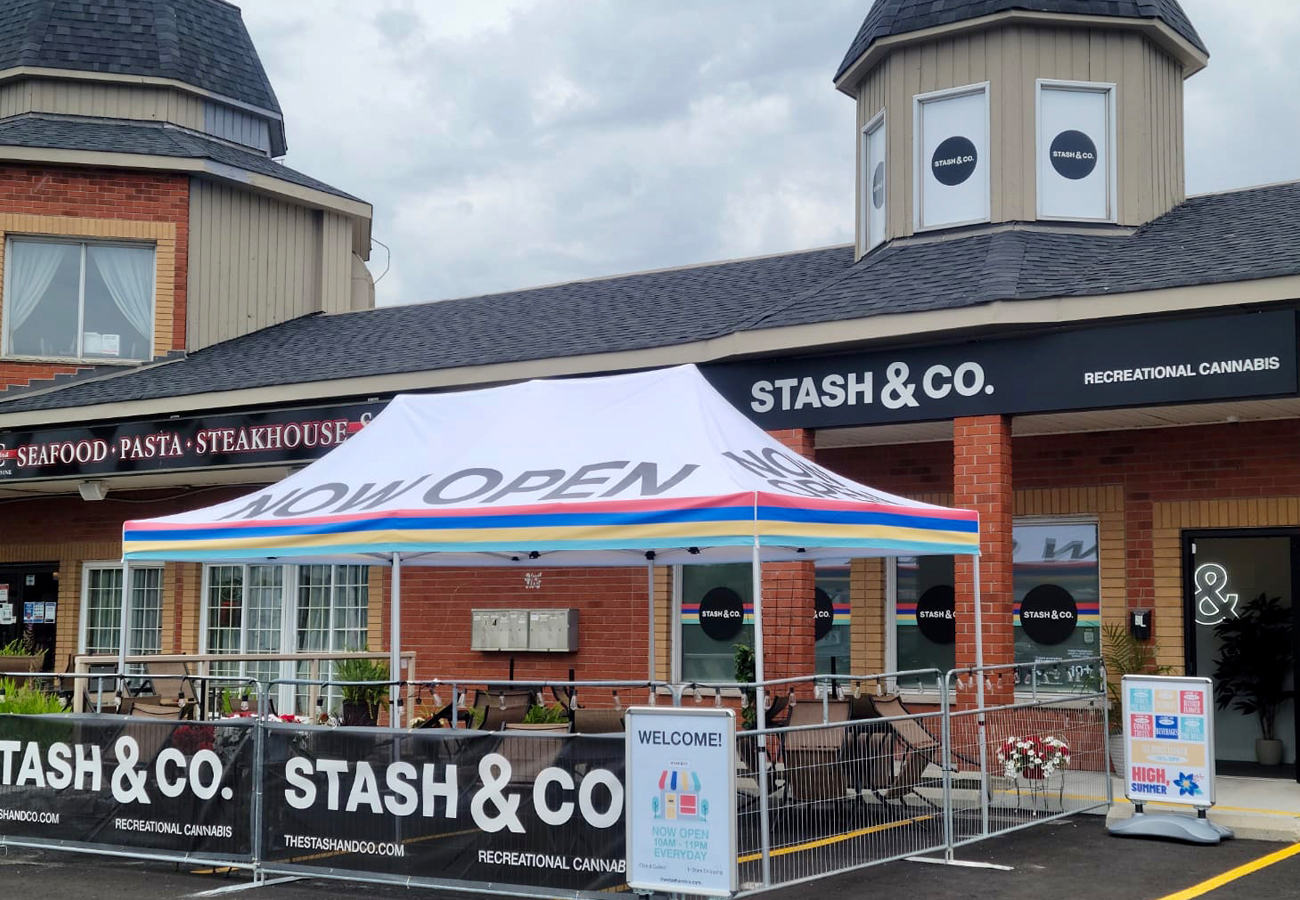 YOUR CANNABIS DISPENSARY IN OSHAWA – WHITBY
Hi Oshawa – Whitby! We are ready to keep your stash stocked! At Stash & Co, we're here to give you the cannabis experience you have been searching for. Right on the border of Whitby and Oshawa, we're here to welcome with you with a full introduction to cannabis culture and ensure safe access to cannabis products that are Health Canada-certified, no matter which city you're from!
Our goal is to redefine cannabis retail like no other, we're more than just a cannabis dispensary, Stash & Co at Oshawa – Whitby is here to make sure you're covered on all bases. Not sure what you're looking for? No worries. Our knowledgeable budtenders can help you find the right product for whatever type of day you had with our wide selection of consumables and accessories.
At Stash & Co. we hold ourselves to a higher standard. We're aiming high and our goal is to end the stigma surrounding cannabis. We love to celebrate the culture through music, local artists, events, and education. We're here to make a positive impact on our community, and believe strongly in giving back to our communities through local charities and supporting small businesses. Our space is beautifully decorated with a 64-foot mural by incredible artists; Dems n Doll, and features a stunning Scandinavian living moss wall by living-wall specialist, Emma Terrel. There truly is no better place to grab. Come check us out Oshawa – Whitby, we've got your Stash.
CANNABIS PRODUCTS
With over 400 products in store and online, we're sure to have something that suits your needs. Not only do we carry your favourite brands of flower and pre-rolls, but we also offer a full selection of CBD, edibles and beverages. Whether you're new to the cannabis world, or you're a long-time connoisseur, our experienced and seasoned budtenders will help you find the right products for the experience you're looking for. At Stash & Co, we pride ourselves in offering a wide variety of strains that cover all the bases – we have got the strength, effect, terpene or aroma you're looking for!
Need strain advice but not really feeling like a chat? Our AI budtender is for you! Receive immediate strain suggestions to help match you with you the perfect strain. Our StrainBrain partnership gives you the chance to meet your best bud based off the information you provide using your preferred taste, potency, and experience.
Discover a new consumption method with our vast selection of consumables. Only Stash & Co at Oshawa – Whitby has the highest quality cannabis products from traditional methods such as dried flower, pre-rolls, vape cartridges and concentrates to more modern methods such as topicals, isolates, oils, capsules, bath bombs and more! Try them all and find which method you love.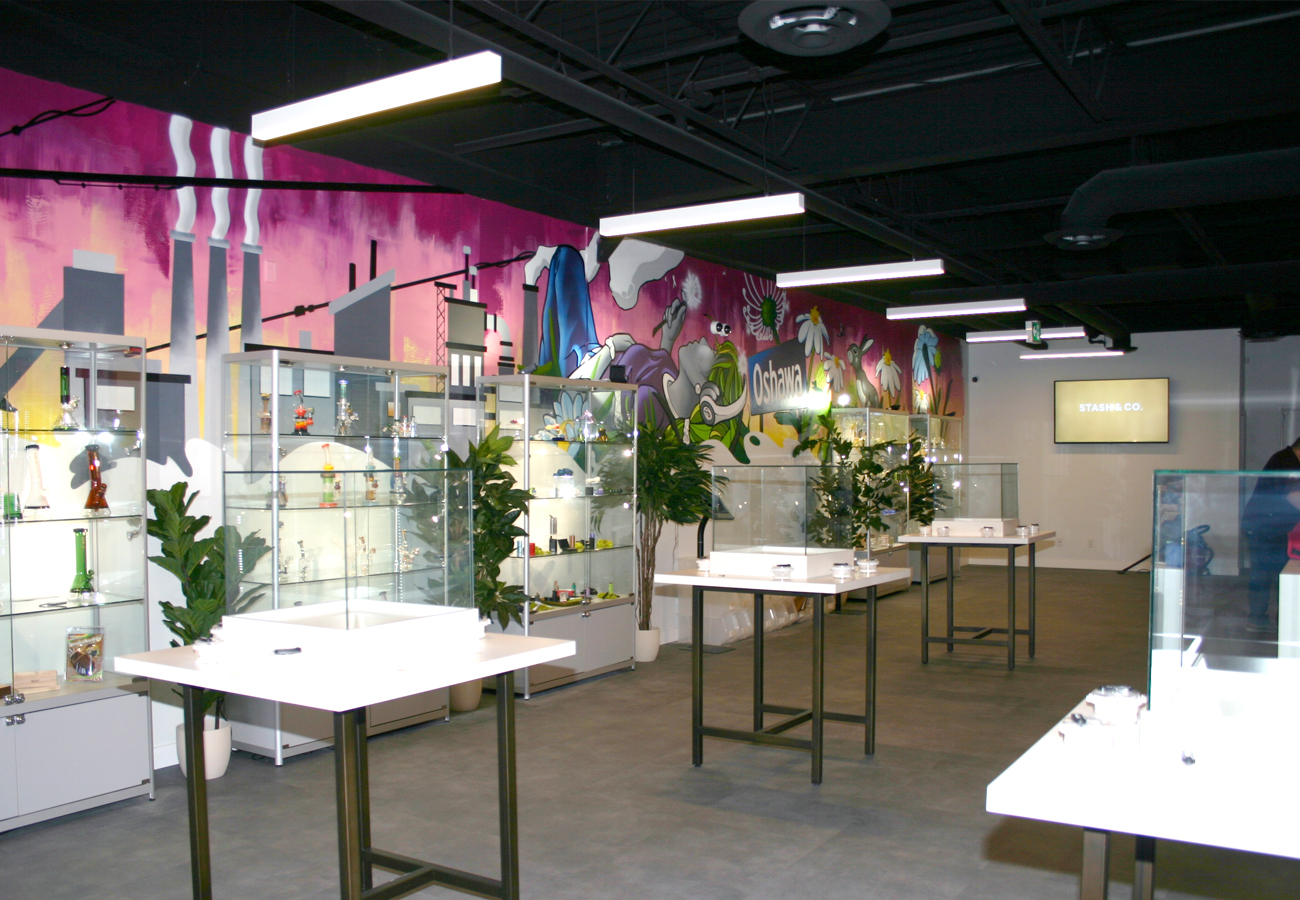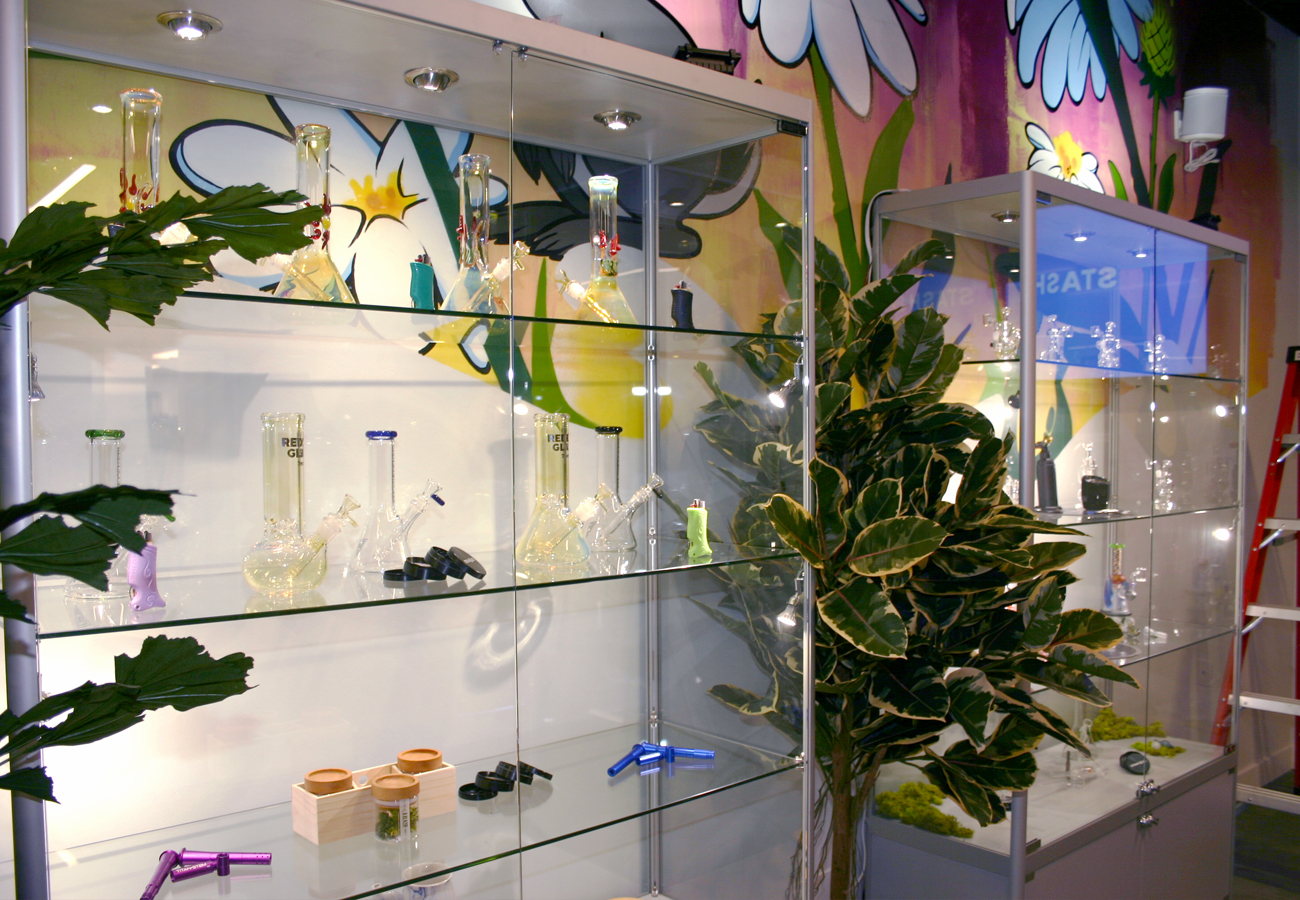 CANNABIS ACCESSORIES AND APPAREL
Roll up like a boss. Find pro tools like grinders, rolling trays, papers, dab rigs, or bongs, whatever you need for your session, we have got you covered. At Stash & Co, we appreciate every method of consumption and we know every session is unique. Our products are specifically designed with you in mind, so you can feel at ease knowing that we only source the best quality products. Exceed your highest expectations with the right tools, found in store!
Support local artists who share a love of cannabis, and show your Stash love! While you're visiting Stash & Co, grab a shirt, some sweaters, or a variety of lifestyle essentials that were locally sourced and designed right in the Oshawa – Whitby area. We're all about cannabis culture and love to celebrate year-round with members of our community through creative endeavours. Come celebrate with us!
WHY CHOOSE STASH & CO.
Our community is what drive us. At Stash & Co, we love to get our hands dirty and create a difference. We're here to educate and provide consumers with a cannabis experience that has never been done before. Sure, you can get your pot at any store, but only Stash & Co has the knowledge, the quality and best prices under one roof.
FREQUENTLY ASKED QUESTIONS