OTTAWA STITTSVILLE RECREATIONAL DISPENSARY
Location
1110-1122 Carp Rd. Stittsville K2S 0T2
Hours
9am-9pm Mon- Sat
11am-7pm Sunday
Email
customerservice@thestashandco.com
Phone
613-328-8894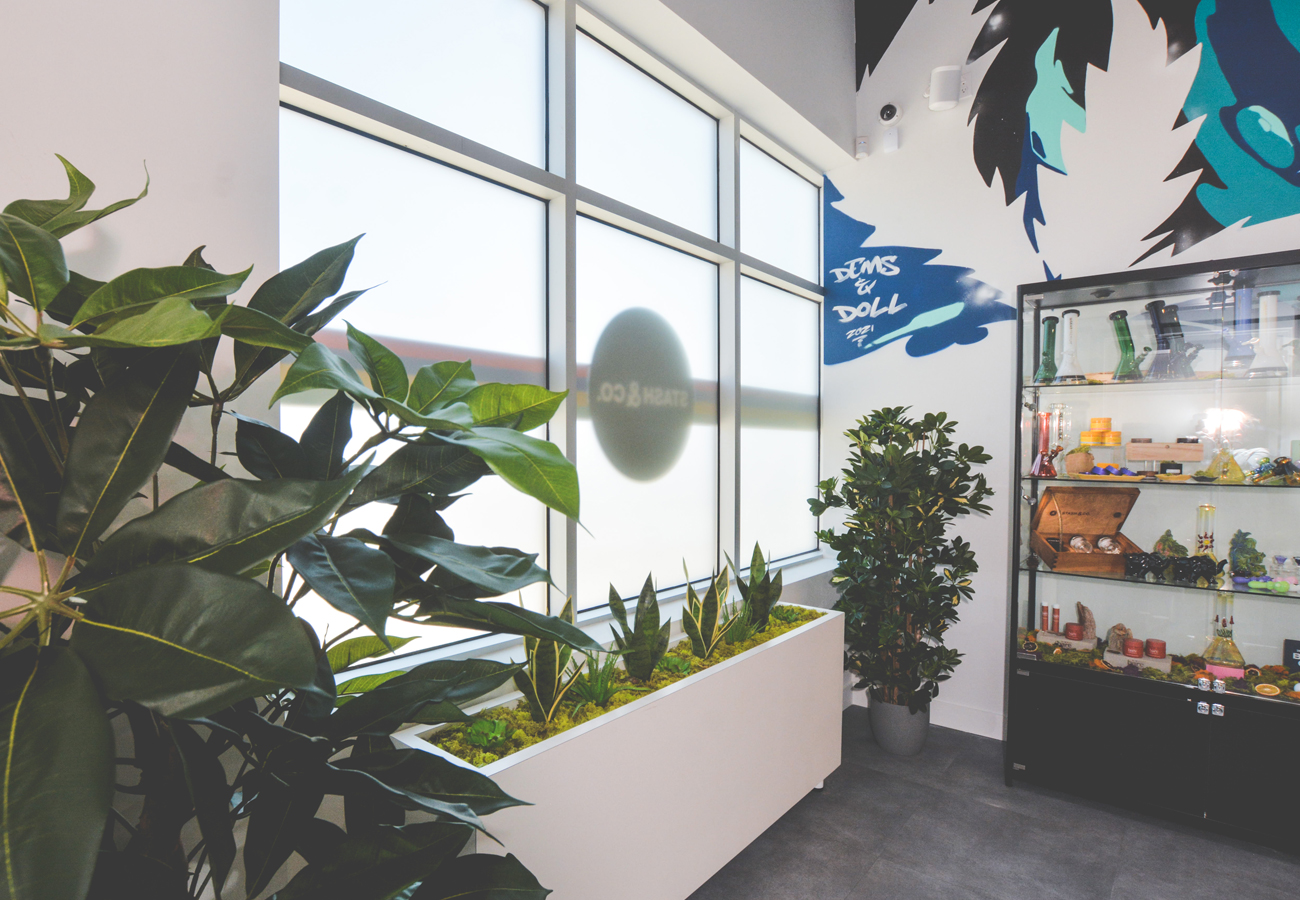 YOUR CANNABIS SHOP IN STITTSVILLE
Stittsville, we have you covered. Ottawa's #1 Dispensary, Stash & Co. is proud to serve the Stittsville community with a full cannabis experience. Our newest location is NOW OPEN. With a state-of-the-art cannabis retail space, we're more than just a weed dispensary. Any fully licensed retailer can supply you with a stash — but only Stash & Co. has the best buds at the best price.
We use the latest in retail technology to celebrate cannabis culture. Our Stittsville location is a spacious, pressure-free environment. Along with your favourite brands of flower and pre-rolls, we offer a full selection of CBD, Edibles and beverages. Start with some higher learning: discover the best strain for your needs. Browse our wide selection of consumables and essential accessories to curate your cannabis experience.
Come by for your stash; stay for the people and the culture. Hang out and listen to local artists, and feel the calm wash over you amidst our beautifully preserved Scandinavian moss wall by The Urban Botanist, Ottawa's very own living-wall specialist Emma Terrel, a vibrant mural by Dems n Doll. There's simply no better place in Ottawa to live the high life.
CANNABIS PRODUCTS
Stash & Co. is here to serve your high expectations. With over 400 cannabis products and accessories, we serve Stittsville with our full cannabis experience. Browse our selection of strains, each curated to suit various tastes, strengths, and desired effects, whether for pain management, relaxation, or pure recreation.
Not sure which strain is your best bud? Simply tell us what you're looking for — how strong, how it tastes, and desired effects, our friendly Budtenders will match your preferences to a strain on our menu.
How do you like your cannabis? Get classic consumables like dried flowers, pre-rolls, vape cartridges and concentrates, baked cookies and brownies, new wave edibles like gummies and soft chews. On a liquid diet? Drink up THC or CBD-infused teas, dissolvable powders, or carbonated drinks, all dispensed in responsible, health-safe quantities.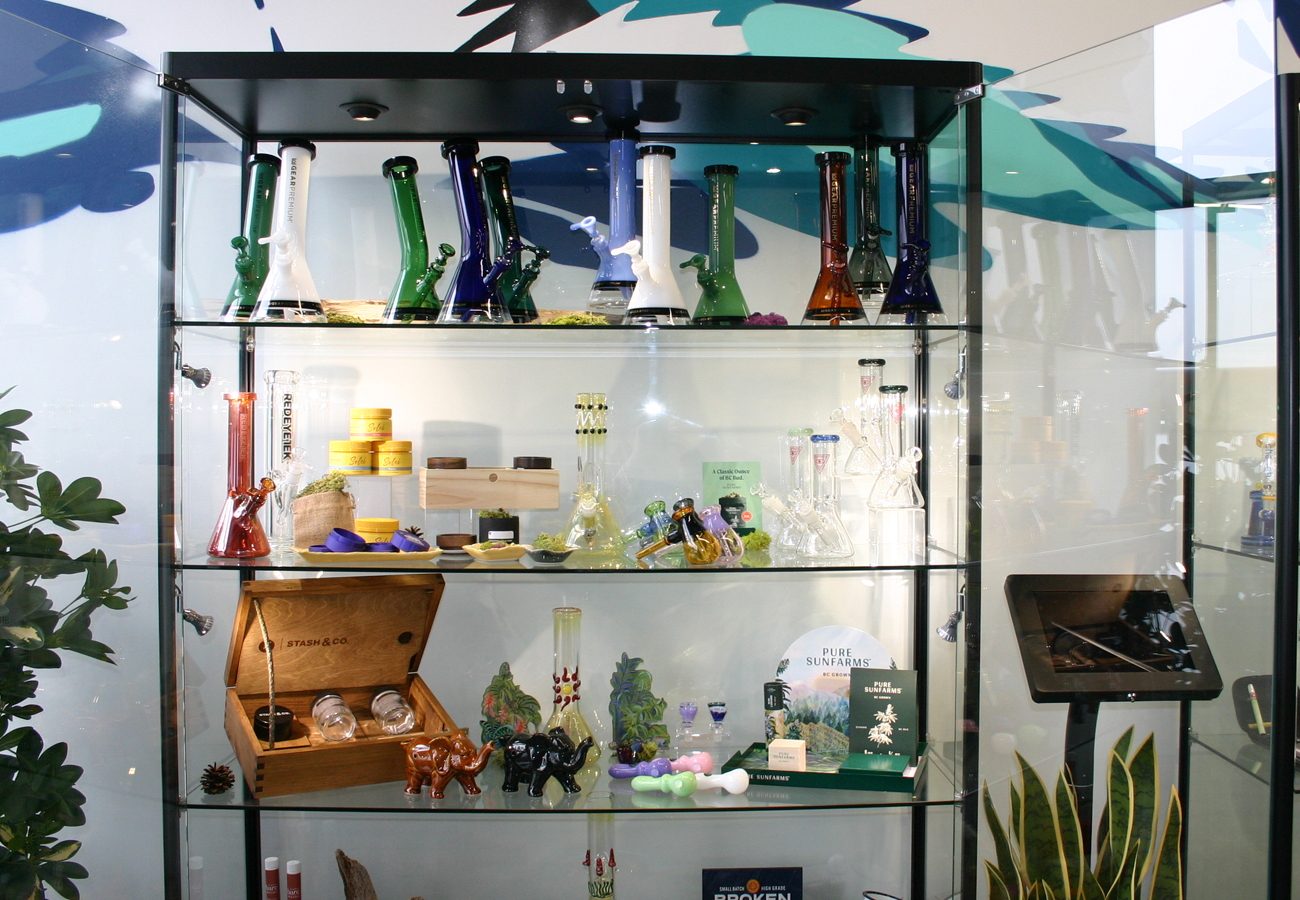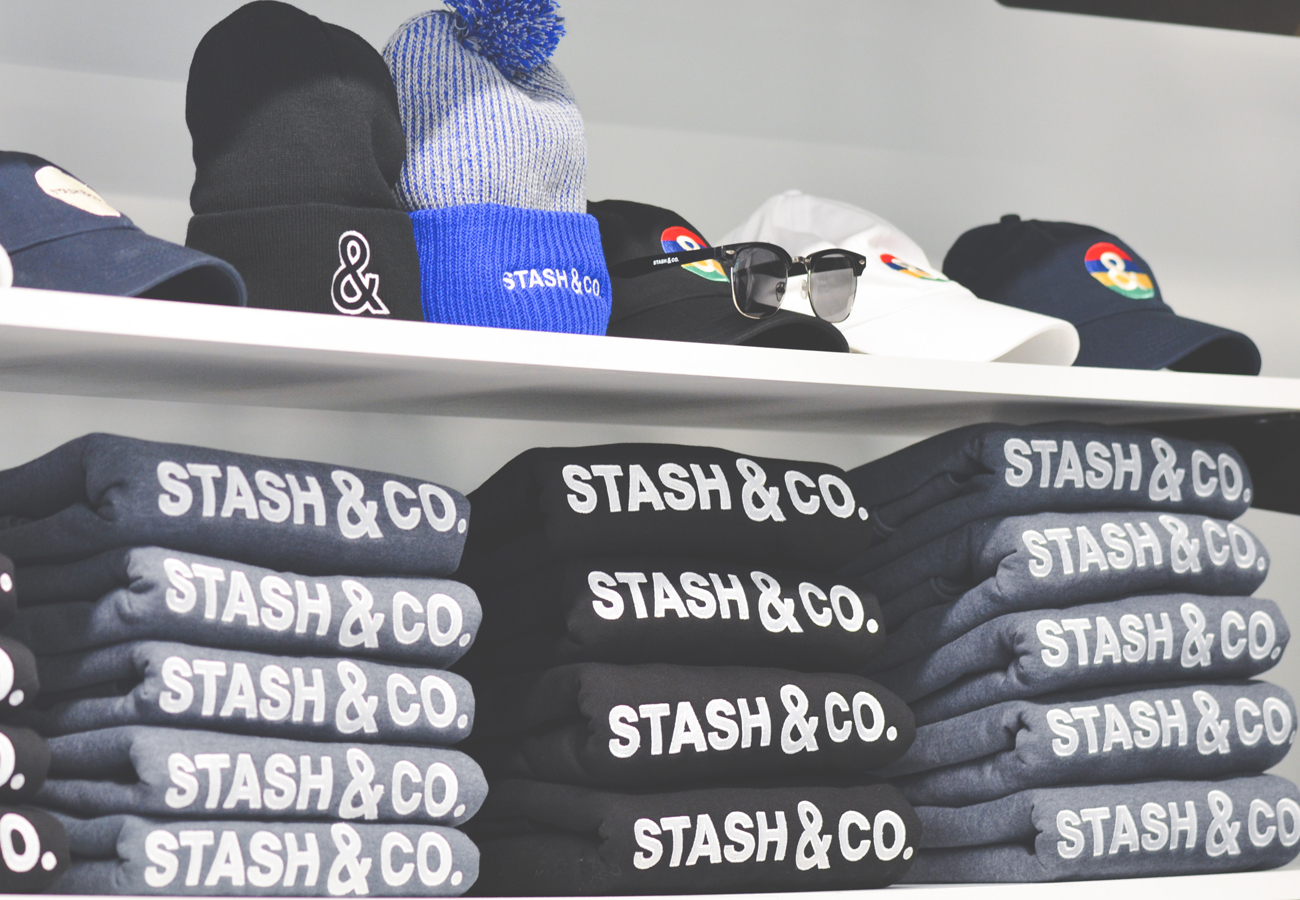 CANNABIS ACCESSORIES AND APPAREL
Your cannabis experience is only as good as the right tools and accessories.
Curate your stash the way it's meant to be enjoyed — tailored to your desired taste, intensity, and effect, and rolled to perfection. Browse our selection of the most cost-efficient bongs, grinders, lighters, dab rigs and tools, and rolling trays to customize your high and achieve your desired effects every time.
At Stash & Co., we're all about cannabis culture — on 4/20 and all the days year-round. We seek to embody a lifestyle grounded in the values of cannabis culture, and that includes a deep love of art, music, and a lot more creative endeavours by members of our community. Shop our shirts, hats, toques, hoodies, sweaters, sunglasses, other apparel, and lifestyle essentials like travel mugs and mobile chargers, all by local artists and designers who share our love of cannabis culture.
FREQUENTLY ASKED QUESTIONS