PORT HOPE RECREATIONAL DISPENSARY
Location
123 Toronto Rd – Port Hope L1A 3S6
Hours
9am-9pm Mon-Sat
11am-7pm Sunday
Email
customerservice@thestashandco.com
Phone
416-949-2915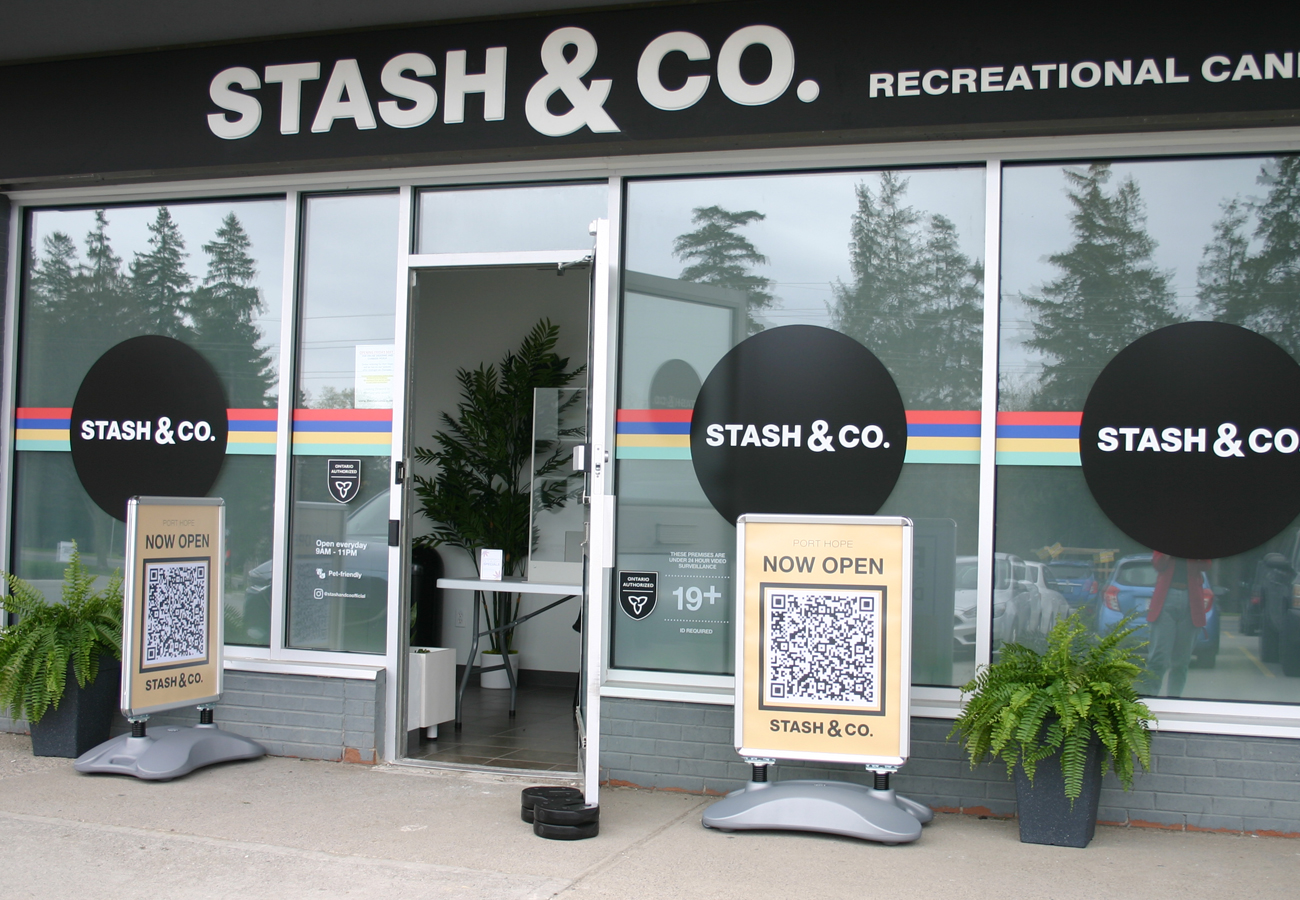 YOUR CANNABIS DISPENSARY IN PORT HOPE
Port Hope, you're up! Ottawa's #1 Dispensary has moved West! Welcome to Stash & Co, Port Hope's FIRST Recreational Cannabis retailer. Located just 2 minutes south of the 401 on Toronto Road, we are easy to visit with loads of free parking. We love the community that we are in and have reflected this love in the design of our store. Our staff have a wealth of knowledge and were hand-picked for being local to the Northumberland and Durham communities.
WHY CHOOSE STASH & CO.
At Stash & Co. we hold ourselves to a higher standard. We believe in ending the stigma surrounding cannabis and strive to celebrate the culture through music, local artists, events, and education. We also believe strongly in giving back to our communities through local charities and supporting small businesses. At Stash & Co, we aren't just a pot shop, we're here to give you the cannabis experience you're searching for.
At Stash & Co, we openly welcome everyone. From seasoned veterans to newcomers, we are sure to have product that exceeds your expectations. Browse your favourite brands of flower, check out some edibles, grab some CBD and stay for the good vibes. Only Stash & Co. has the experience, bud and low prices all in one place.
Not sure what you're looking for? No problem! Our extremely knowledgeable budtenders will make sure you're well taken care of. Let them know what your preferences are, and they'll match you up to a perfect strain! With over 400 products to choose from, Port Hope may not be ready for us!
If all else fails, grab your stash and a tube and head down the Ganny!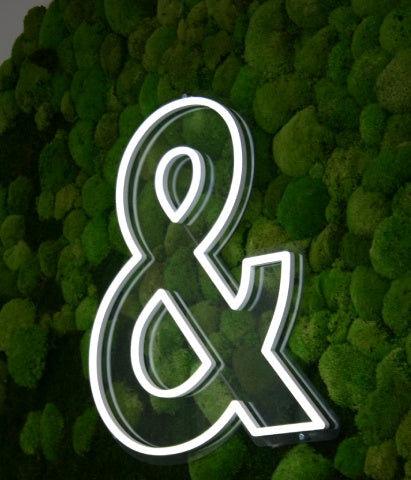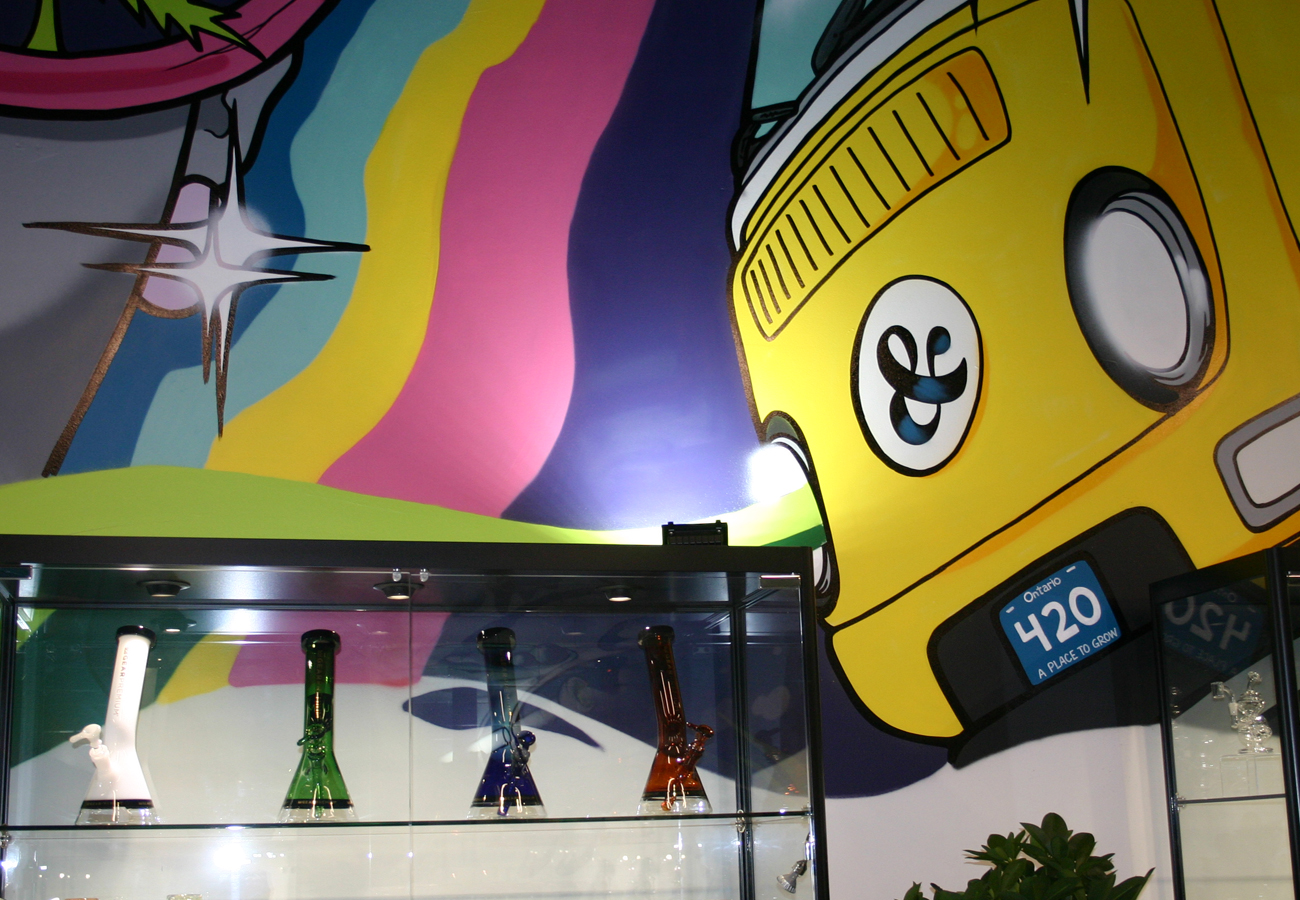 CANNABIS PRODUCTS
Stash & Co. has all your cannabis needs covered. With our wide variety of over 400 products and accessories, we guarantee we have everything to meet your highest expectations. Whether you're a cannabis connoisseur or a first-time user, our knowledgeable budtenders will help you find the right products for the experience you desire. At Stash & Co. we pride ourselves in offering a variety of strains, curated to any taste, aroma, strength, effect, terpene, and consumption method.
Looking for strain advice now? Take advantage of our AI budtender and receive immediate strain suggestions to match your desired effects. Our StrainBrain partnership matches you with your best bud based off your chosen taste, potency, and experience.
Enjoy the highest selection of consumables from dried flower, pre-rolls, vape cartridges, and concentrates, to our wide variety of edibles such as cookies, gummies, soft chews, and beverages. Traditional consumables aren't your first choice? Not to worry, we've got you covered with our selection of oils, capsules, topicals, isolates, bath bombs, and more!
CANNABIS ACCESSORIES AND APPAREL
You're only as high as your best accessories. At Stash & Co. we appreciate every method of consumption and understand the unique benefits that each choice offers. Optimize your experience by curating your high to your desired taste, intensity, and effect. Browse our wide variety of high quality, cost-effective bongs, grinders, lighters, dab rigs, rolling trays, and so much more, to achieve your ideal experience.
Show your Stash love, and support of the cannabis culture with our locally produced apparel including shirts, hats, toques, sweaters, sunglasses, and hoodies, or browse our lifestyle line of travel mugs, mobile chargers, and more! Quality is our top priority at Stash & Co., that's why all our accessories and apparel are made to last, thoughtfully designed with high quality materials.
WHY CHOOSE STASH & CO.
We love the arts and our community! As much as the community supports our business by shopping with us, we are all about giving back too! Check in with us to find out about community and charitable events. We love to support local artists and frequently have musicians performing in our stores on weekends. Did we mention we like to BBQ too? All of this is free to our community and sets us apart from the rest!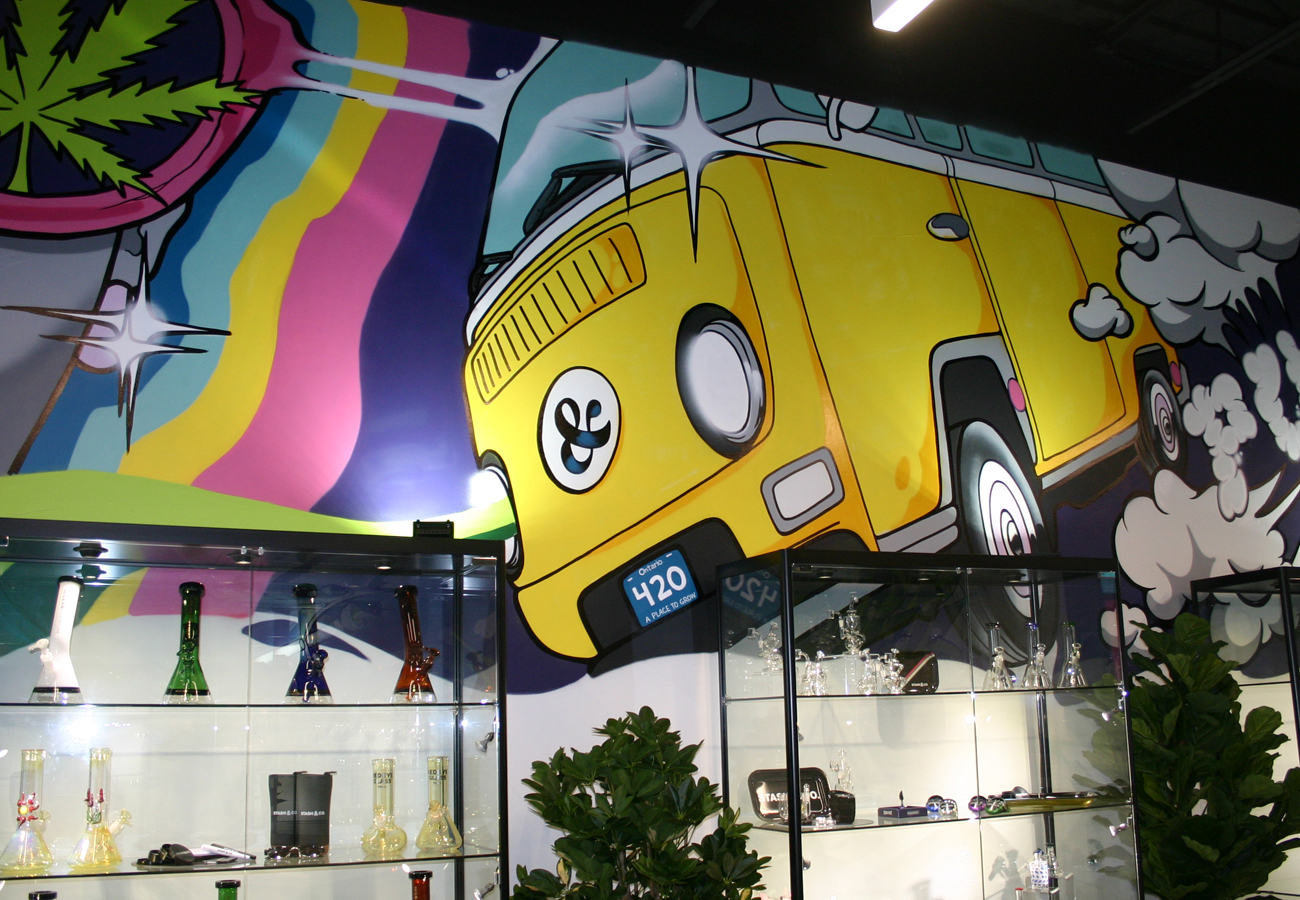 FREQUENTLY ASKED QUESTIONS