LONDON RECREATIONAL DISPENSARY
Location
397 Clarence St. London N6A 3M6
Hours
11am-5pm Sun
11am-7pm Mon-Wed
11am-9pm Thurs-Sat
Email
customerservice@thestashandco.com
Phone
519-281-9348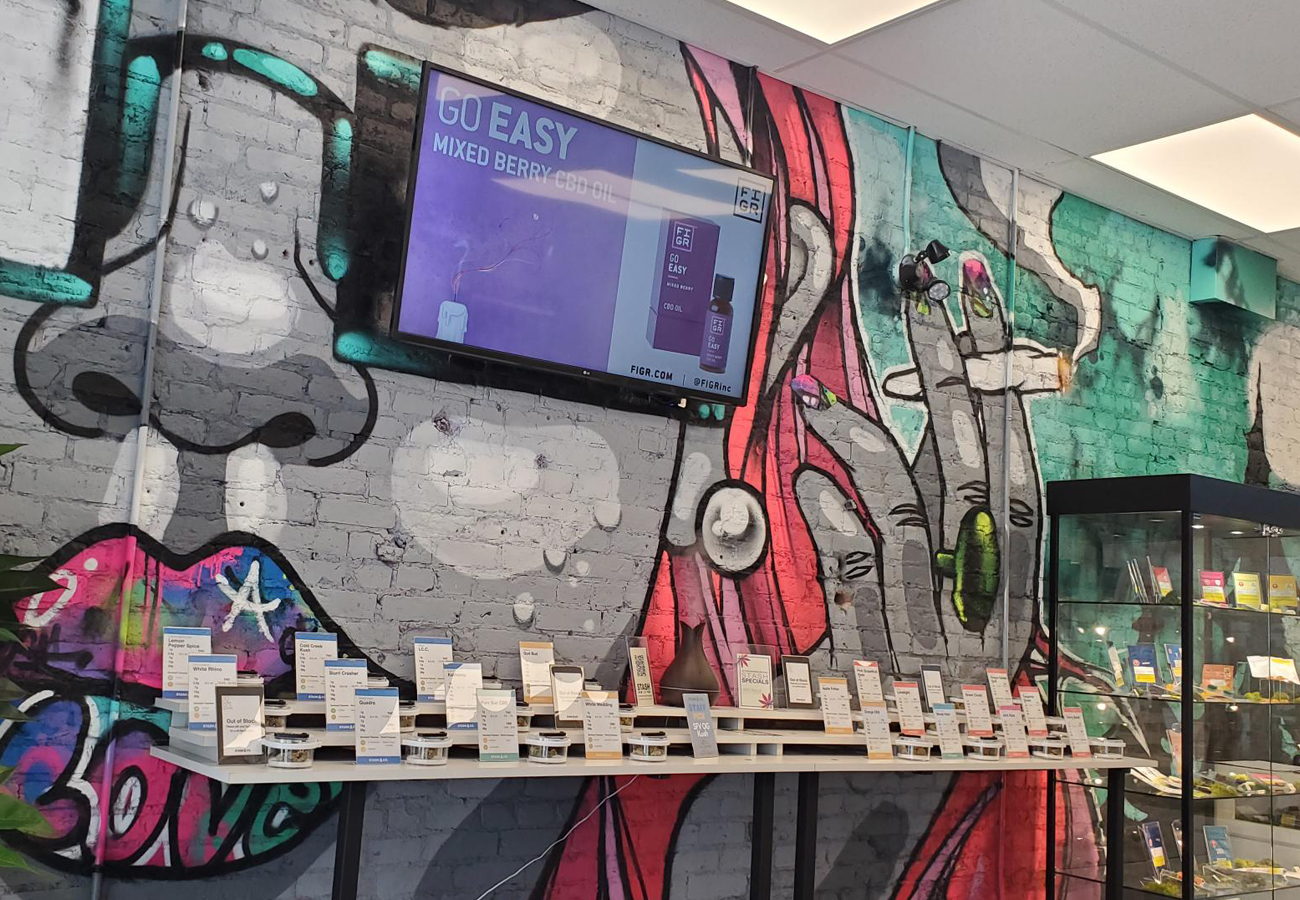 YOUR CANNABIS DISPENSARY IN LONDON, ONTARIO
London, are you ready? The Stash & Co. fam is moving in, and we are so excited to introduce ourselves! Stash & Co. is proud to offer an immersive cannabis experience centered around human connection, cannabis culture, and the latest in innovative technology. We are your one stop shop for all things cannabis. Whether you need to stock up on your stash, upgrade your bong, or get in on the latest in vape technology; we have you covered.
At Stash & Co., we provide an all-inclusive and welcoming environment that offers the best in cannabis education for all levels of experience. Newbie to seasoned vet, our budtenders will help you find the perfect match.
Our state-of-the-art retail space in the downtown core of London brings our love for all things artistic and creative to the forefront. You will find a stunning mural showcasing the beauty that is the forest city by Artists DemsNDolls, a beautiful hand-crafted Scandinavian moss wall by the Urban Botanist herself, Emma Terrell, and a passion for people that will keep you coming back for more.
CANNABIS PRODUCTS
Stash & Co. is all about meeting the highest of expectations by providing the best available products on the market. We are proud to offer over 400 cannabis products and accessories, hand picked to meet all your cannabis needs.
Unsure what to try next? Chat us up about all your various taste, strength, and experience preferences. Our Budtenders specialize in finding the perfect match for all occasions and we love engaging in some good old terp talk.
Not in the mood to chat? Check out our AI Budtender. In partnership with StrainBrain, our AI Budtender is programed with the latest in cannabis retail technology. The multi-choice questionnaire takes your experience, desired effect, and activity of choice into account when finding the perfect strain for you.
Cannabis, edibles, dabs! Oh my! Rediscover the classics with a fresh line up of flower, concentrates and edibles. Indulge your cannabis curiosities by experiencing the newest in cannabis consumables on the market with beverages, dissolvable powder, THC/CBD breath strips and so much more!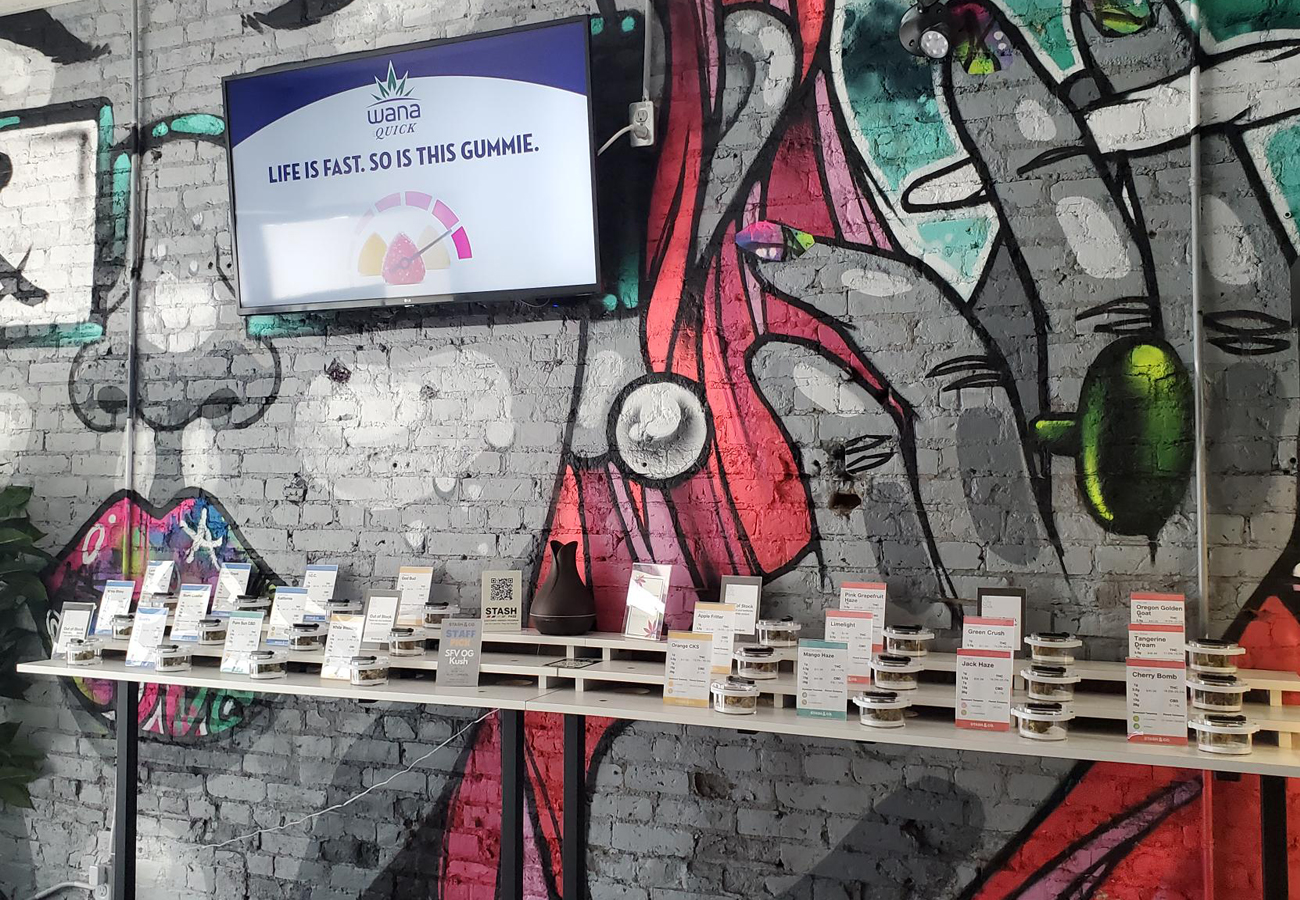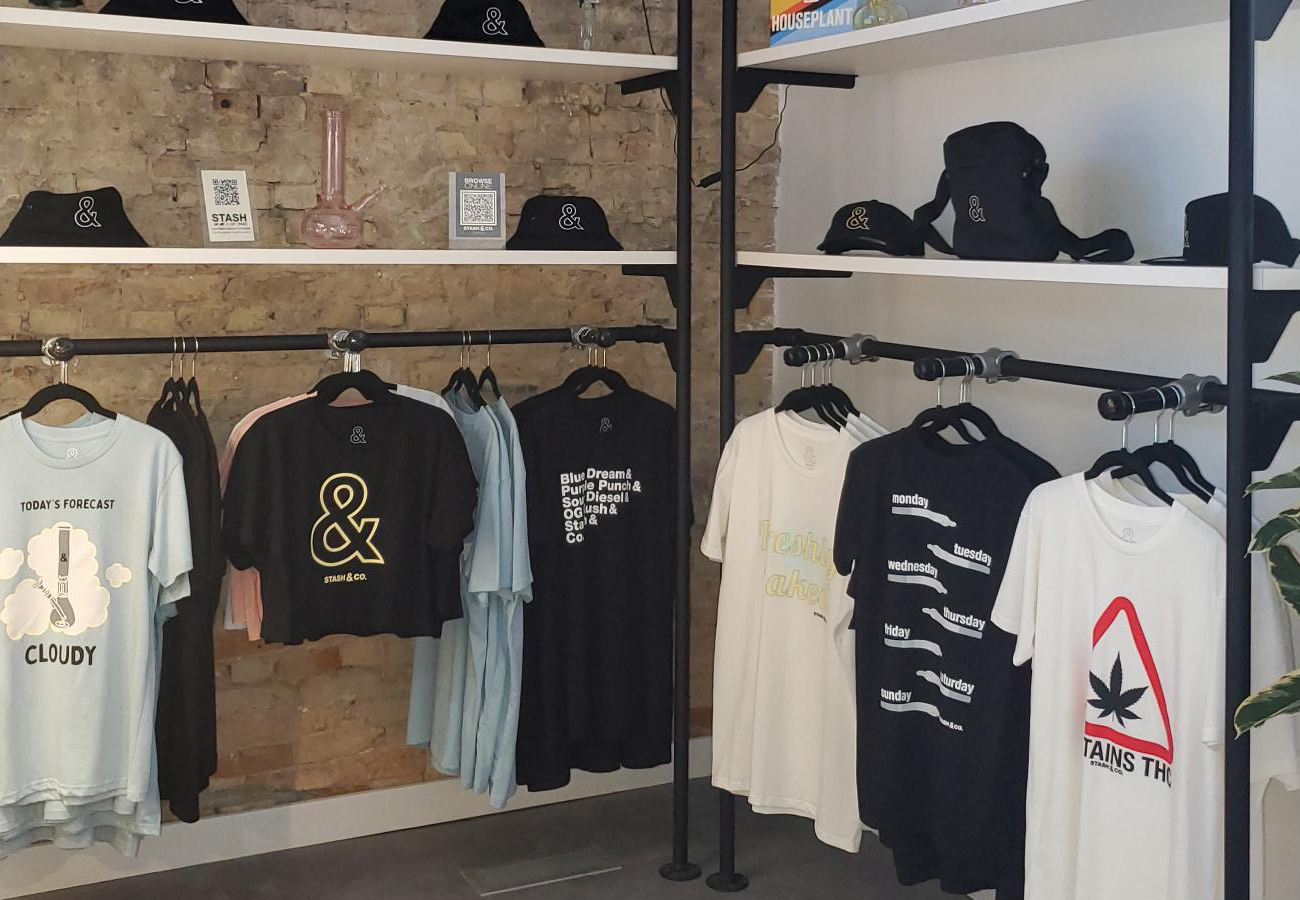 WHY CHOOSE STASH & CO.
Cannabis is not just a plant we love; it has created a diverse culture and welcoming community that has impacted so many people in such a lasting way. At Stash & Co., we seek to embody that cannabis culture by maintaining close ties with our London community, collaborating with local musician and artists, and giving back in any way that we can.
Come by and say High! Take your pick from our vast assortment of bongs, vapes, rigs, and more. Leave knowing you have made a new friend down on Clarence St.
FREQUENTLY ASKED QUESTIONS